Categories
Editor's Picks
Most Read
Most Discussed
Feedback
Going mobile, thinking global
By Robert Vrij, President of Alcatel-Lucent's Americas region.
The recent launch of iPhone 5 is another reminder of just how far telecommunications has evolved since the first smartphones were introduced in the early 2000s. If the throngs of gadget-hungry buyers lined up around the Apple store are any indication, consumer dependence on smartphones has become all consuming – to the point that two-thirds of smartphone owners sleep with the device next to their beds.
With demand rising to match the proliferation of new smart devices like tablets and e-readers and more powerful smartphones, the telecommunications industry is yet again on the cusp of significant change. Consumers now expect more from wireless provider — fully integrated services, faster connection speeds and lower latency times. No longer are texting, emailing and web searches sufficient for most users. They want to make video calls, purchases and plans to meet a friend through apps like foursquare.
The implications are clear to service providers and carriers — consumers want bandwidth, and plenty of it. This simple, but complex fact dominated the 2012 Annual Meeting of the Competitive Carrier Association (CCA) as these rural and regional carriers discussed how they might compete in a world dominated by data services.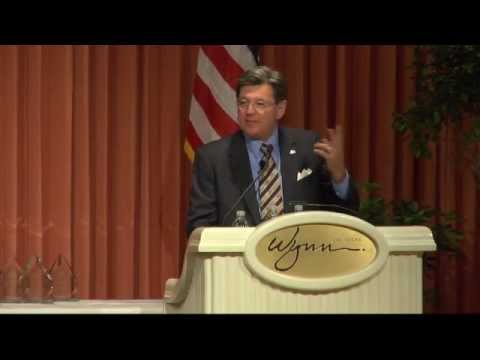 Broader Approach to Broadband
During my keynote yesterday (watch the video above), I asked CCA members to imagine the possibilities that would open up for their businesses if they changed the way they thought about themselves. Instead of thinking as wireless phone service providers relying on voice to provide customer value, I asked them to think of themselves as broadband providers offering 4G/LTE service that could create customer value by offering innovative services over their networks.
In many ways, thinking like a mobile broadband provider levels the playing field for all wireless carriers around the globe. With 4G/LTE, wireless carriers are no longer constrained by size or location — they can offer services from any place in the world to their customers no matter where they are in the world.
Consider an app recently released by Telefonica, which turns the customer's smartphone into a fully integrated communications hub. Telefonica's free "TU Me" app allows customers to send text messages, voice messages, photos, record and share location information and make calls directly from any smartphone. Not only that, TU Me can do it from anywhere in the world where the customer can find a network connection — mobile or WiFi. Talk about changing the way you think about creating value for the customer! The service and not the connection is what the customer values.
Now imagine if CCA members took this idea and applied it to new kinds of customers they typically don't compete for — like large enterprises. What if they gave one of their region's largest enterprises — one that has a global workforce — a communications hub like TU Me? Suddenly they could offer a service that keeps that enterprise's workforce connected with each other no matter where they were on the planet!
It's a win-win for everyone. The enterprise improves employee productivity and reduces its costs. The CCA mobile broadband carrier gains a customer by competing head-to-head with everyone else in the marketplace. This last point is key: Many regional players would love to have relationships with the large enterprises in their communities but often times think they cannot because they aren't a global player. But if they think of themselves as a mobile broadband provider offering a service that runs "over the top" of a 4G/LTE network to create customer value — then the playing field is wide open. Anyone can compete anywhere for any customer.
It really all comes back to what is now possible with 4G/LTE mobile broadband. Now, the playing field has truly been leveled making it possible for everyone to be a global player. And when that happens, we can expect a lot more people to sleep with their smartphones.
By: @lapeyrade at 1:26 pm (GMT)
Tags: 4G, Broadband, CCA, CCAConvention, Competitive Carrier, Competitive Carrier Association, Devices, iPhone, LTE, Mobile, Service providers, Services
Categories: | Market and trends, Technologies
Get Email Updates
If you wish to subscribe to this blog and receive updates by email, please visit the subscription center.